All-New Panerai Leather Straps With a Flair Of Colour
Panerai has released a plethora of colourful and vibrant leather straps for every personality and occasion. Eight of these straps feature a semi-matte finish whilst three of the remaining ones have a shiny or polished finish. The Italian origin luxury watchmaker is aiming to cater to both its feminine as well as masculine clientele.
This is a huge development for the Panerai brand. This is the first time the luxury watchmaker has come up with colourful leather straps. The straps possess a lively vibe, they are versatile and fresh in nature, and lastly, they blend in just perfectly with the minimalistic design language. They are spot on when it comes to matching up to Panerai's uniqueness and charm.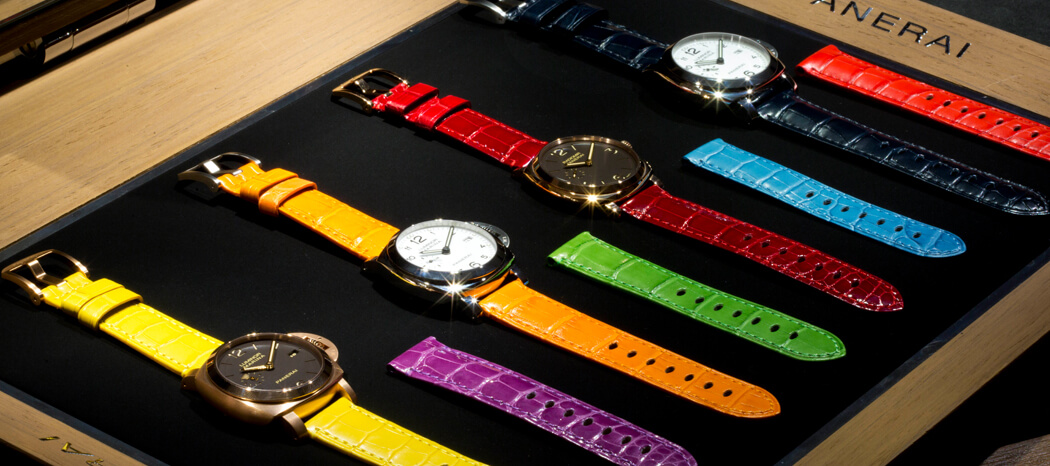 This is also the first time, a white leather strap has been introduced to the semi matte leather straps already present in the brand catalogue – red, blue, green, pink, orange, Bordeaux, and yellow. Another first for the brand is the addition of leather straps in shiny finish. These are available in colours like red, violet, and dark pink.
These straps with the shiny/polished finish are unique in the sense that they display a vivid harmony of hues and in that process, leave a long-lasting impression. The look is achieved by an arduous process of manual polishing that involves the use of special agate stones.
Panerai Leather Straps – Methodology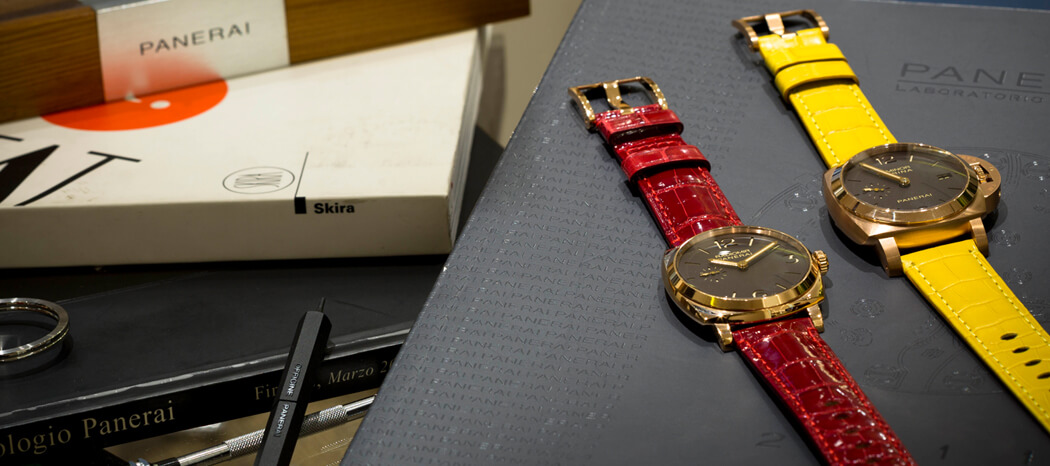 These leather straps are a great combination of high-end production quality and simplicity at its best. Panerai has employed specialist operations and incorporated a unique methodology to create these straps. This not only guarantees the highest of standards but also a sense of exclusivity.
The saga of interesting facts does not end here. The straps are made via an interesting procedure called 'rembordé'. This means that the leather on the upper side is accurately folded and sealed around the edges. This providing better resistance to creasing and wear and tear.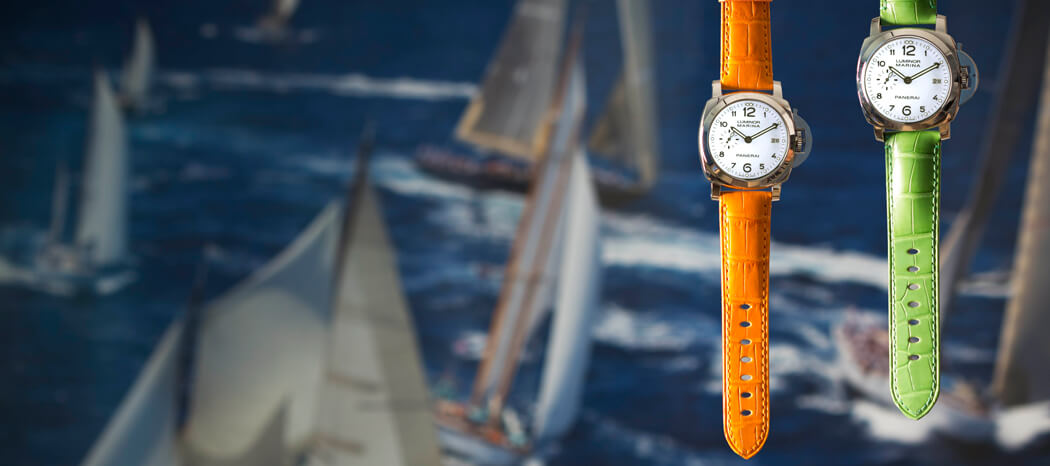 As far as the internal lining of the straps is concerned, it is made of soft natural leather which can easily breath regardless of factors such as sweat or humidity. Needless to say, the sewing on the new leather straps is also highly detailed and sophisticated. Panerai has used cotton threads of the same colour in the case of semi matte straps and threads of contrasting colours for polished/shiny straps.
Buyers can get these 11 new straps with the Radiomir 1940 (42 mm), Luminor 1950 (42 mm), and Luminor (40 mm).
A Little About The Brand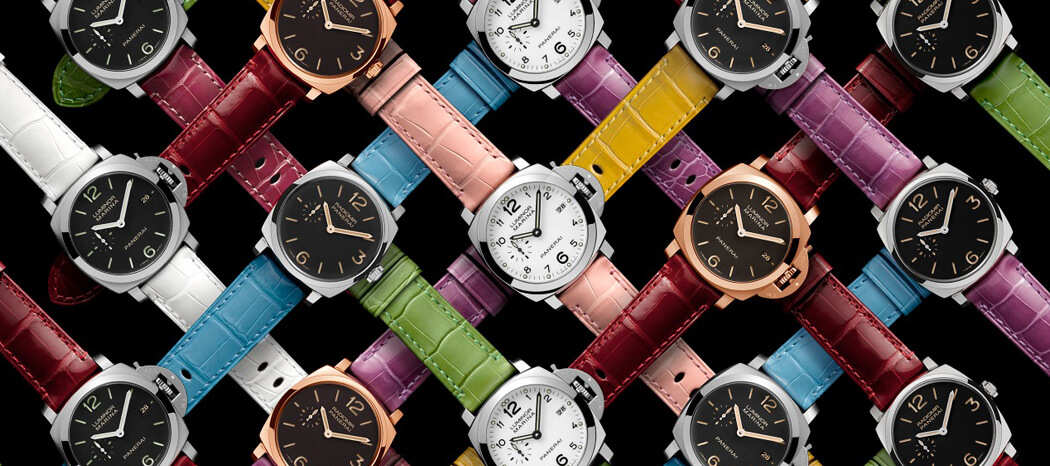 Panerai was founded in the city of Florence in 1860 as a little workshop and school of watchmaking for several decades. Pretty soon, Panerai started supplying precision instruments to the specialist diving corps of the Italian Navy. Panerai watches were essentially created to be used in deep waters. They rose to popularity because of their unparalleled legibility and their never before seen luminescence. In 1997, Panerai was taken over by the Richemont Group and was eventually launched on the international watch market. At present, Panerai creates and develops its watches as well as movements at its Neuchâtel establishment. The brand brilliantly combines Italian design and heritage with conventional Swiss horological practices.