A good luxury watch should be well-balanced in every way. It should be a confluence between top-notch aesthetics and world-class function. The new Aqua Terra is exactly that and then some more. It is a clean, sleek, and mean machine that upholds the Seamaster name. Water resistant, anti-magnetic, precise time keeping, and whatnot. The Omega Seamaster Aqua Terra is a class act from the Swiss luxury watchmaker. I hope this blog will help clear the air a bit about this magnificent timepiece and help you understand why it is definitely a watch that you should not overlook.
Omega Seamaster Aqua Terra
The Movement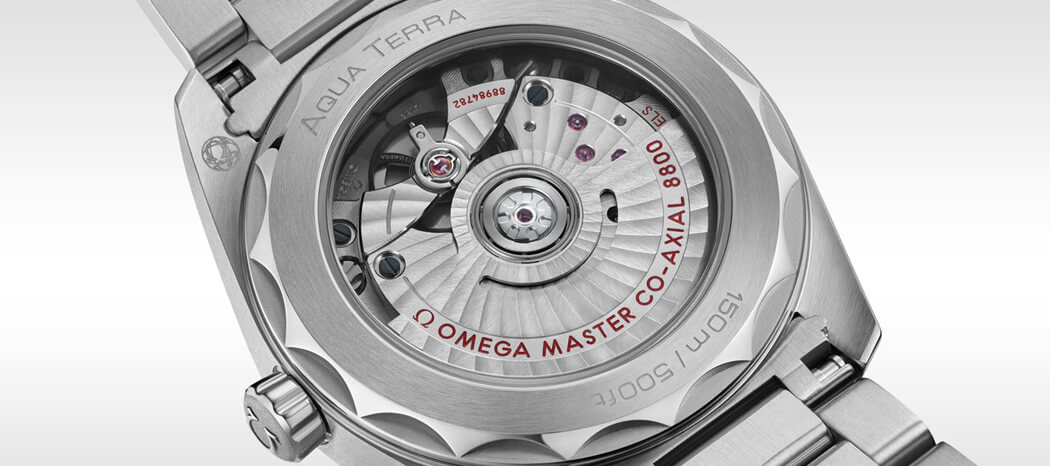 The Omega Seamaster Aqua Terra 150M is fitted with the Co-Axial movement Calibre 8800. The in-house developed mechanism was introduced back in 2018 and has since been a very important part of the Omega family. The Calibre 8800 is a special in a way that is it arguably the best three hand movement in the market right now. The mechanism is anti-magnetic to up to 15,000 gausses, offers a power reserve of up to 55 hours, and has been given Master Chronometer status.
A little lesson for all those who do not know about Master Chronometers. Master Chronometers lie above the regular Chronometers (COSC). In order to qualify as a Master Chronometer, a watch has to clear eight tests. These tests consist of function accuracy during extreme magnetism, resistance to magnetism at different levels of exposure, chronometric precision on a day to day basis, isochronism, accuracy deviations at six different positions, water resistance, and power reserve.
The Dial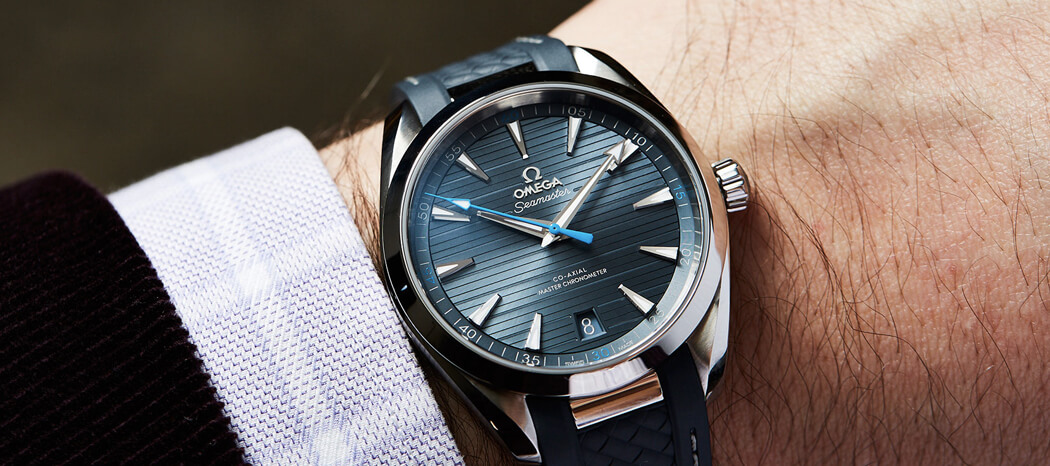 The dial of the Omega Seamaster Aqua Terra is a good one. The dial features hand applied indexes, a date display at the 6 o'clock position, and horizontal engravings. Stunning and easy to read, would be the terms best used to describe the watch. At the end of the day, it all about telling time, even for the most luxurious watches. Omega has done a fabulous job with the Aqua Terra in this regard. The elegant as well as aesthetic dial quite spectacularly combines the best of both worlds and keeps function and beauty close to one another.
The Case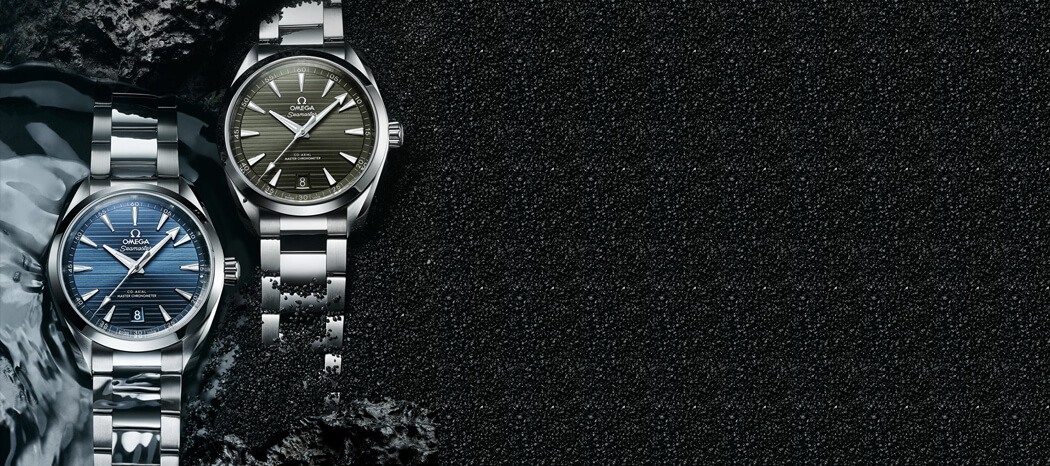 The case size for the men's Omega Aqua Terra is 41 mm. It's fairly large if you consider the modern case sizes of dress watches. With a water resistance of 150 meters, the watch offers more than decent protection from water damage. The Seamaster Aqua Terra sits nicely on the wrist with a well-balanced wright distribution.
Value For Money?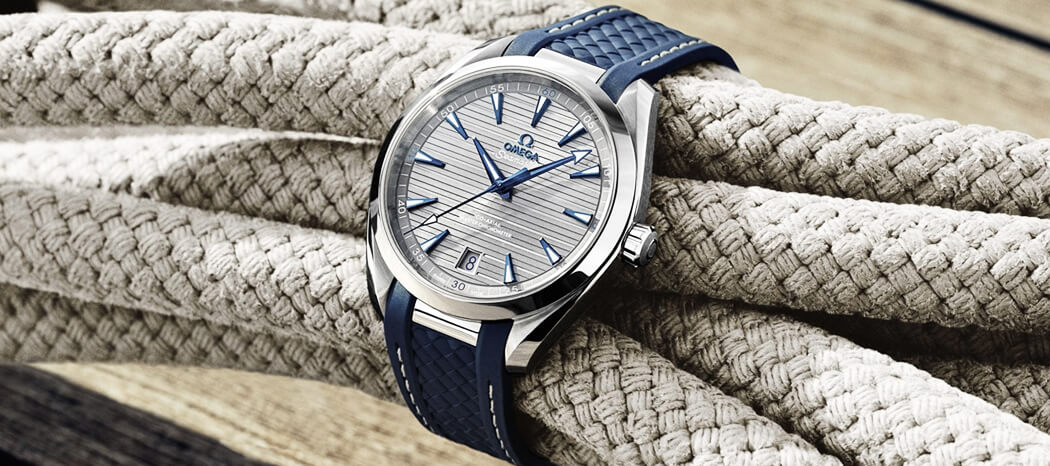 Well, let's be honest here. Value for money is a vague concept, especially when it comes to luxury watches. There is a vast gap between the consumer base that looks for things like 'value for money' and one that does not. However, if you are spending large sums of money for a watch you need to consider it is worth it or not. In this regard, the Omega Seamaster Aqua Terra will be a fantastic addition to your watch collection if you are looking forward to adding a new timepiece to your personal stash. The watch also comes with Omega's international 5-year warranty.
The Best Of Both Worlds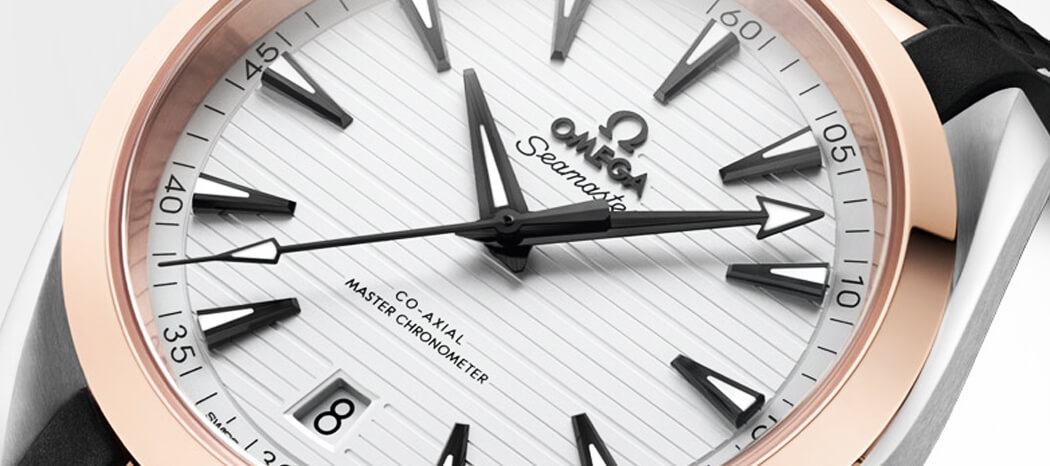 This was mentioned above but it being such a unique selling proposition for the watch, I felt the need to emphasise on it a tad bit more. You see, when it comes to Haute Horlogerie, brands tend to get monotonous. A dress watch will strictly be elegant, poised, and subtle. On the other hand, a tool watch or sports watch will be on the more functional and classier side of things. The reason why modern-day watch enthusiasts are switching to Omega is that the Swiss watchmaker has successfully broken this barrier. Take the Omega Seamaster Aqua Terra, for instance. The watch is an ace as far as it being dressy is concerned, and it also carries with it the Seamaster's coveted DNA.