Watchmaking, like any other discipline, is advancing at an exponential rate. The technology used in modern-day horology is constantly evolving. When it comes the materials used, there is a vast difference in today's time and the yesteryears. Watch manufacturers are always looking for the next best way to enhance their watches in the most efficient and practical manner. A few decades ago, the best we had was yellow gold. Take a look a few years back and you'll find the best we had was 904L stainless steel and Grade-5 titanium.
Today, however, things have changed and newer materials have entered the industry. Here are a few of the best that have come up in recent times.
Most Extraordinary Materials Used In Modern Watchmaking
Breitlight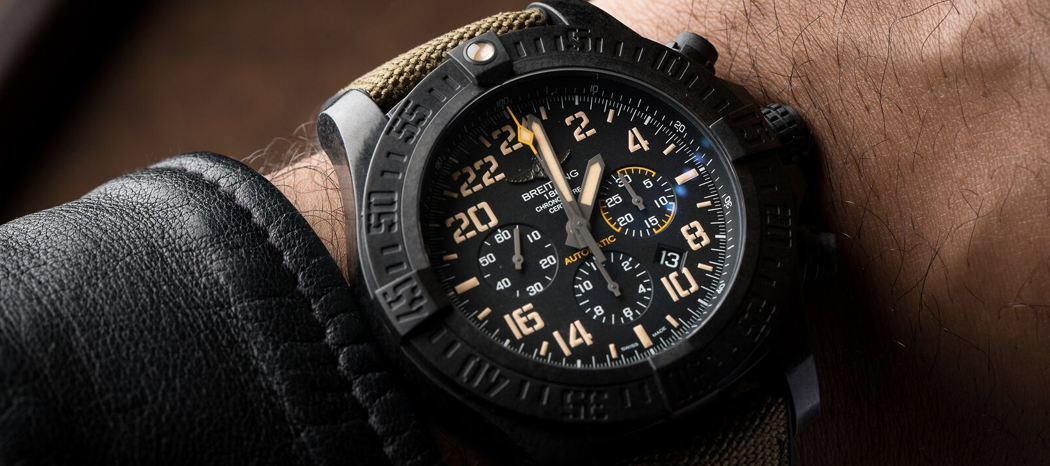 The Avenger watch family from Breitling is not a new name for watch enthusiasts. The recently released Avenger Hurricane Military made quite a buzz when it was revealed that the new timepiece uses 'Breitlight', a patented material that is claimed to be lighter than not only stainless steel but also titanium. The fact that Breitlight is lighter does not make it weak. Instead, it is harder and more resistant to corrosion than the above mentioned metals/alloys. This is also why the 50 mm wide watch is only 69 grams in weight. In terms of watchmaking technology, this is a huge achievement for the entire industry.
Fibratech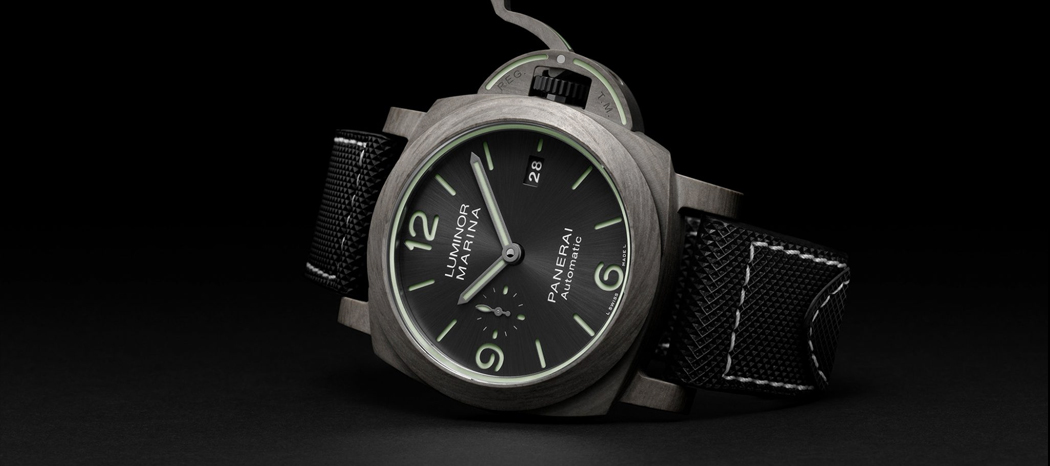 Panerai launched an array of new watches this year. Its presence in the Watches & wonders 2020 event was especially dominating. Among the new and exciting releases was the 44 mm Panerai Luminor Marina Fibratech. The watch uses the patented Fibratech material which is derived from mineral fibres. These mineral fibers are a result of basalt rock and additional minerals. Bound with the help of polymers, these fibers are then converted to really thin layers. Through extreme pressure and high temperature, these layers are superimposed in a specific way. Fibratech is advanced watchmaking technology put to the best use by Panerai.
Damascene Steel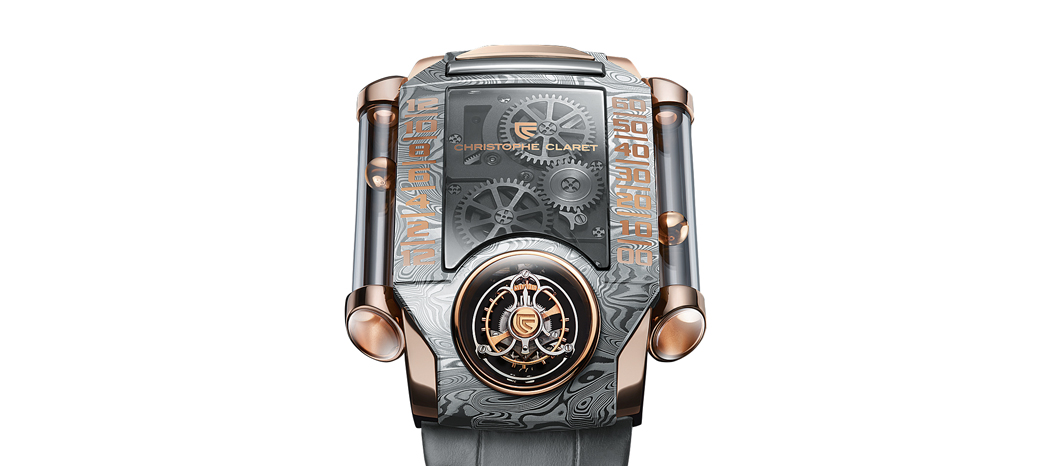 Using and manipulating Damascene steel is a highly laborious and complicated task. This is exactly why it is rarely used in the Haute Horlogerie industry. The process to create damascene steel involves placing numerous different types of steel on top of one another and then forge welding them together. Once the welding is completed, the resultant product is then halved and once again placed on top of one another. This solidifies the various steel used and unites the properties of all the types of steel. Another interesting feature is the attractive grained pattern that one can see on top of the material. The watchmaker, Christophe Claret uses the material damascene steel along with rose gold for its X-Trem 1 timepiece.