Reading Time:
4
minutes
There is a misconception amongst the general public that if you want to buy a good branded watch, you have to have a big bank balance to be able to afford it. But that isn't so, in fact a little bit of research will make it clear that high brands like Rado and Longines have some very good models at very affordable prices. You just have to decide what exactly you are looking for. Branded watches that stand the test of time and are enduring as well as beautiful and come in reasonable price brackets- well this is not just a dream it is really possible. If you are keen on buying a premium mechanical or quartz high end watch, there is a significant collection available in the market and that too at an accessible price.
Looking for inspiration?
If you are looking for something that's not too heavy on the pocket, here we bring you 5 men's and women's luxury watches, within the magic 1lakh figure.
Rado Hyperchrome (R32502103)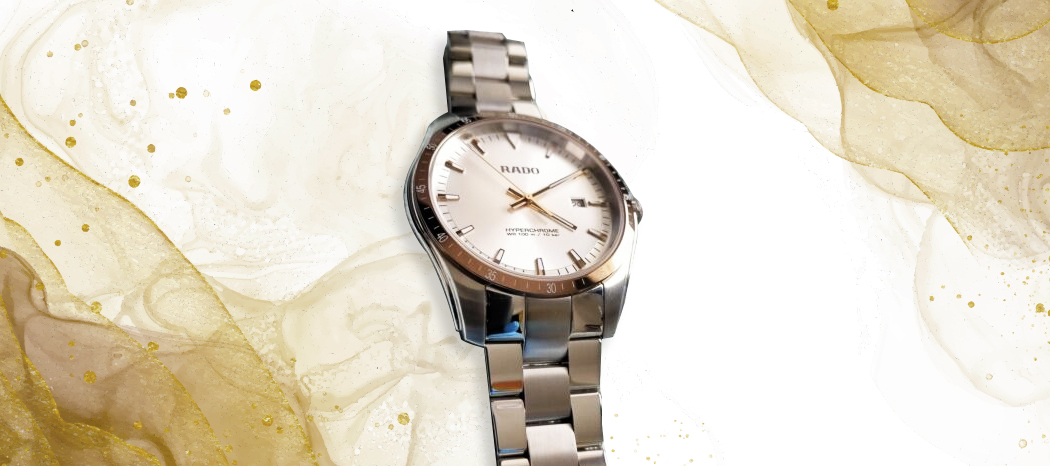 This high end Swiss watch with distinctive look and style is undoubtedly one of the most popular choices amongst men. With a silver dial, stainless steel case material and strap, this quartz piece is a symbol for tough build, sturdiness, precision and functionality. If you are looking for a memorable gift under 1 lakh, this Rado Hyperchrome timepiece is the perfect present; be it a birthday, wedding or any special occasion. It is said to be a watch that delivers all the functions with the style you want for everyday wear or any special occasion. Extreme comfort, exceptional durability and persuasive beauty is its signature.
Rado Centrix R30555103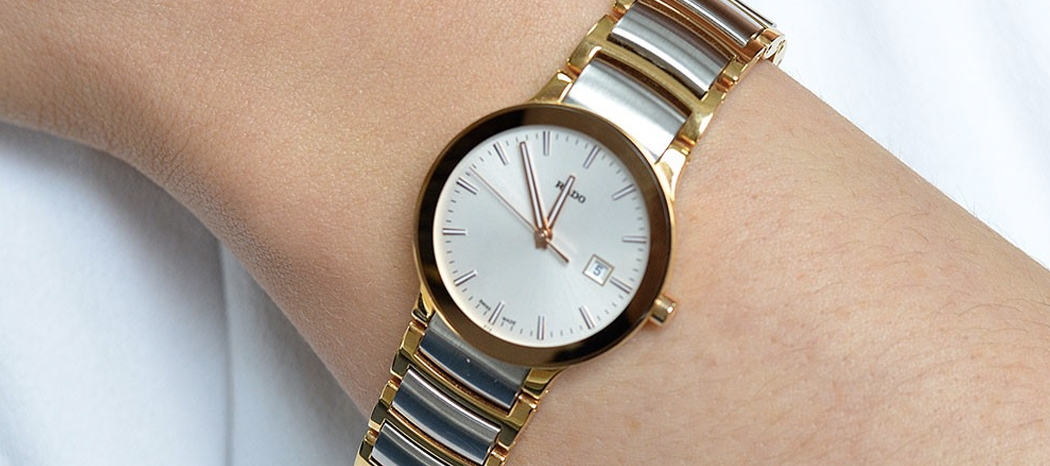 Rado has produced one revolutionary watch after another and the shape and style of this one makes it a sophisticated and most desirable piece amongst those looking for inspiration in this price range. Every Rado Centrix is crafted to perfection offering comfort and grace as well as luxury. This is one of the most popular and reasonably priced watches amongst Rado's vast collection. This model suits a variety of tastes with its silver dial, pink gold plated case material and stainless steel and pink gold plated strap. The watch is designed to look good for life.
Rado Hyperchrome R32502313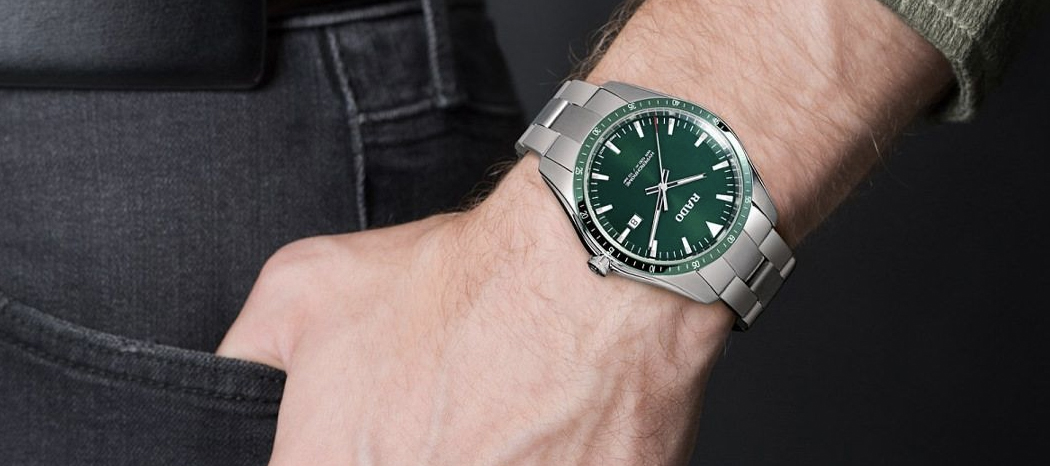 This dynamic, sporty and sleek quartz watch is another piece from the house of Rado which can be purchased under 1 lakh and looks good whether you are all dressed up or just going casual. Versatile as well as stylish, this watch for men features a bezel in a wide range of high tech ceramic colours –you have a choice of blue, green, black, plasma or rose gold. Its stainless steel strap and dial adds to its elegance. All in all, a very different and attractive package and worth its cost, reflecting the quintessence of classicism in watchmaking.
Longines Primaluna L8.112.4.71.6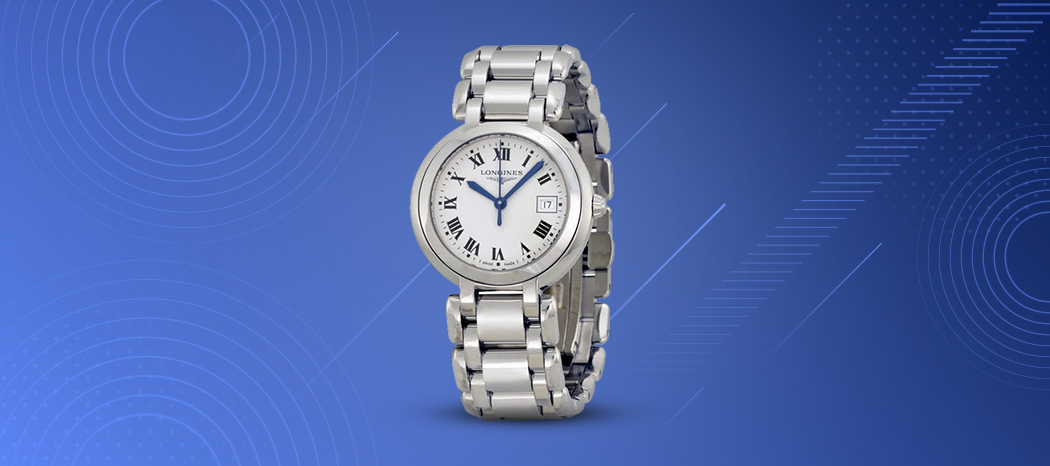 Here's a piece that will make you feel proud of your decision to buy it. This Primaluna collection from Longines stands out and is crafted especially for those modern sophisticated ladies who appreciate timeless elegance with a touch of contemporary style. The purity of its dial with the sparkle of the diamonds makes this elegant as well as exquisite timepiece a watch of desirability. The Ivory dial with the stainless steel case material and strap adds to its beauty and the fact that it's available at a price under 1 lakh is like a cherry on top of the cake.
Rado Florence R48871713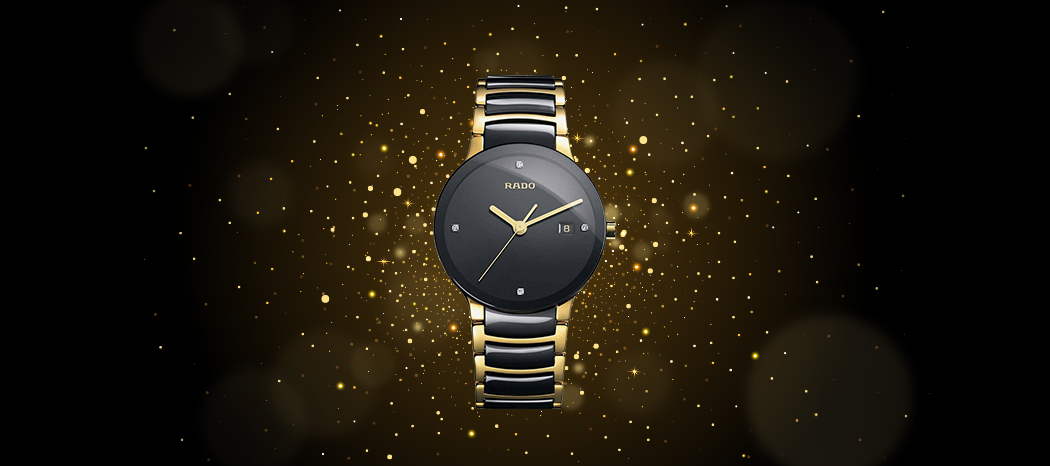 Something different, something worth the money, is this Rado watch specifically designed for ladies. The black dial with stainless steel and yellow gold plated case with tapered, lightweight and flexible ceramic bracelet gently and sensually embraces the wrist, offering exquisite comfort and grace. The classic look is a tribute to the city on which it is named. The simple delicate design of the Rado Florence with its iconic bracelet brings to mind the elegant domes and towers of the city from which the name comes, and is truly a desirable piece of artistry.
There are enough, and at times more premium and luxury brands that have some exceptional watches at the more accessible price point, say under one lakh to suit everyone's fancy and budget.