A legend, an icon, a pathfinder, a trailblazer, watch industry titan, call him whatever you want. Jean-Claude Biver is one of the most impactful leaders of the modern Swiss Haute Horlogerie business. It wouldn't be wrong to say that Jean-Claude Biver is the Jesus Christ of Swiss luxury watchmaking. As a person of power and influence, he is without an ounce of doubt a huge personality with an even bigger shadow. Having payed the roles of a genuine leader, a successful manager, a visionary, an inspiration for budding entrepreneurs, and quite simply a celebrity, Jean-Claude Biver has proven himself to be nothing less than a gift for the watch business that only knows to give.
Before we even begin pondering upon the glorious resume of Jean-Claude Biver, I should warn you that the person we are going to discuss has transcended the literal definition of a professional. Be it pulling a brand back up from entering oblivion or helping one get back to its feet, Biver has a lot to show for his over 40-year stint in the watchmaking business. LVMH even went on and stated that the biggest reason it purchased Hublot in 2008 was that it got Biver along with the deal.
That being said, there is much more to this industry maverick than meets the eye. His journey has been far from perfect if that's what you think. Like any G.O.A.T. (greatest of all time) Jean-Claude had had his fair share of roses as well as thorns.
Stint At Audemars Piguet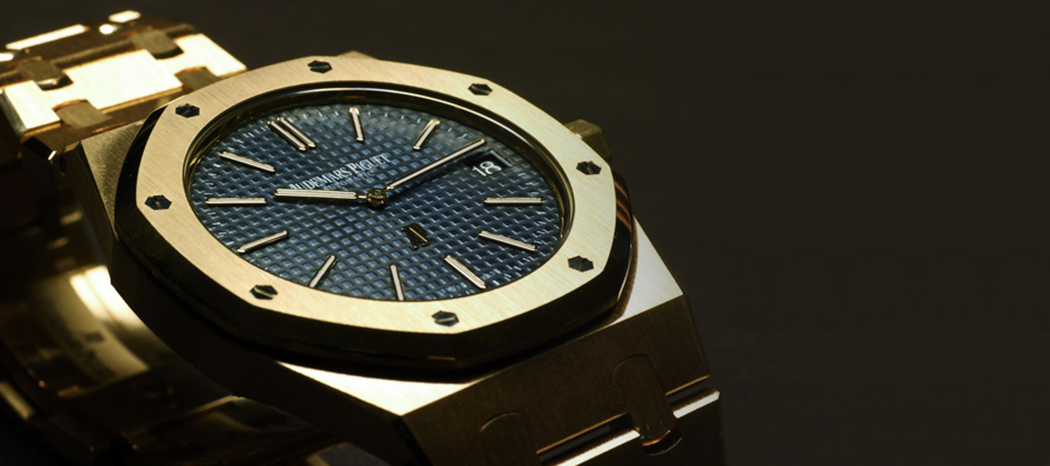 Jean-Claude Biver's first marketing challenge came in the form of Audemar Piguet's Royal Oak. In an interview, Biver recalls his early days at the brand and states that he spent almost a year understanding and learning about the history of watchmaking and Audemars Piguet and got paid half at the same time.
After the one-year training period, Biver was given the European markets from 1974 to 1979. By then the Royal Oak was already quite a popular name in the watch world. However, it still wasn't as big as it is today. One might even say that it was still blooming. You need to understand that the Royal Oak was made of steel and at the time steel was a taboo for luxury watches. It simply wasn't a thing to make luxury items with steel, let alone watches. Needless to say, Audemars Piguet had to push the timepiece.
Not All Heroes Wear Capes: Resurrecting Blancpain and Omega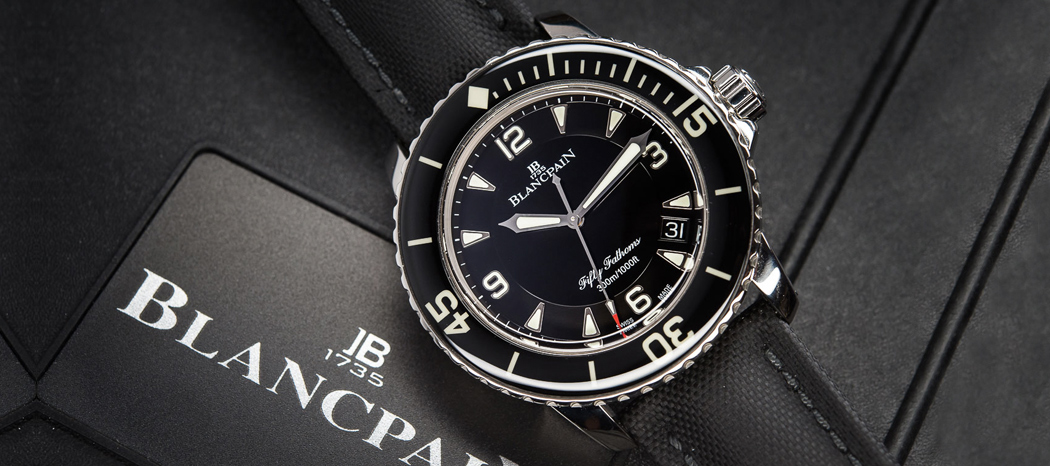 When at the beginning of the 1980s the Swiss watch industry was on the brink of collapsing, the end seemed to be nearer than desired. This was a result of a cumulative failure to adapt and to cope up with the competition provided by Japanese battery-powered watches, that is, Quartz technology. Often referred to as the Quartz Crisis, this period in time between the late 1960s to the very end of the 1990s was a particularly gruelling one for the Swiss watch business.
Around this time in 1982, Jean-Claude Biver bought Blancpain which was basically a watch company that was out of business since the 1960s. It was one of those brands that had nothing much to offer, especially given the new competition from Japanese watches. Biver purchased the brand for a mere cost of USD 16,000. A decade later after reviving a dead brand, he sold it to Nicolas G. Hayek, the then Chairman of the newly formed Swatch Group for a whopping USD 43 million. A fun fact about Blancpain, when Biver launched the brand at the Baselworld, nobody knew that he did not have the money for hotels. So he would spend the nights in his Volkswagen camper just outside the Basel railway station. Stories like these truly tell you the measure of a man which in Jean-Claude's case is pretty impressive.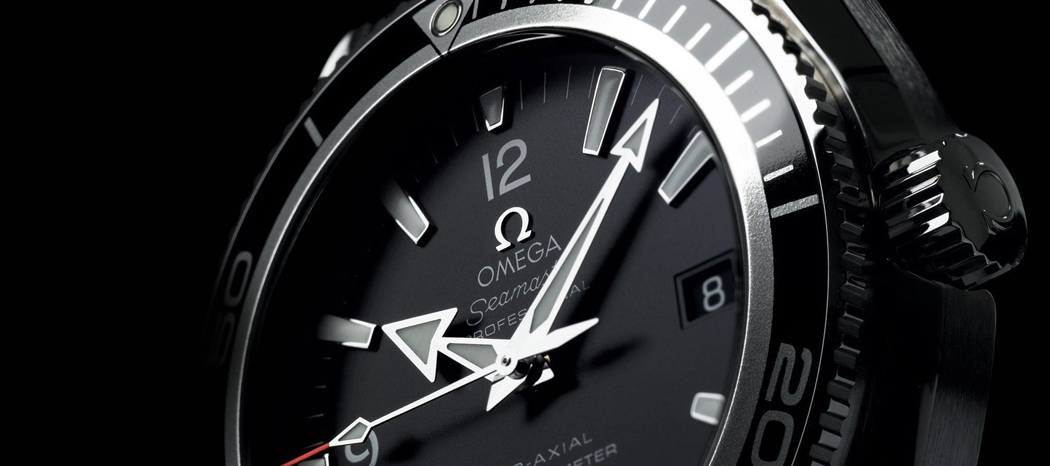 Nicolas Hayek kept Biver on and gave him the responsibility to revive what was once a cornerstone of the Swiss horological fraternity, Omega. At the time, Omega was an ailing name in the business that had strayed away from its glory days. Between 1995 and 1999, Jean-Claude worked his magic once again in a turnaround effort to help Omega get back on its feet. He successfully boosted the watchmaker's annual revenue from USD 350 million to USD 900 million within the said period. Biver surely played a masterstroke by helping Omega gradually getting back on its feet. As a matter of fact, his efforts towards reviving Omega profoundly contributed towards the revival of the Swiss watch business itself. Soon, it was presumed that Biver would be the next CEO of Swatch Group. That, however, did not happen and the rest, as they say, is history.
Time at Hublot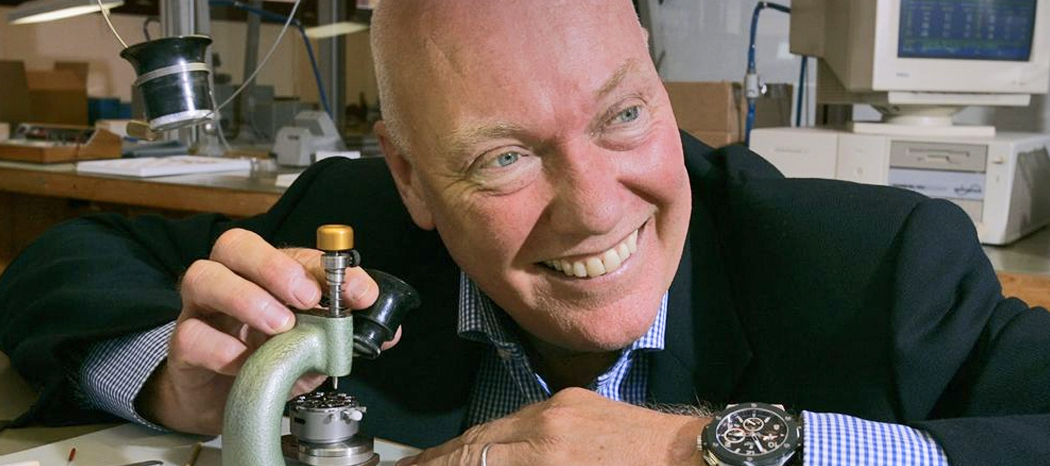 To think of it now, Biver's career has been nothing but splendid. To even imagine a watch industry without the warm and dominating presence of Jean-Claude Biver seems impossible. When Biver took over the reins at Hublot, the industry was not the vocation it once was. Instead, it was more of a career choice.
His journey with LVMH started in 2008 but the foundations of this partnership began back in 2004. Before he joined Hublot, Biver took a little hiatus from the Swiss watch world. Upon joining Hublot as its new CEO, his vision for the brand was to not create something new but to enhance what Hublot already had, the 'Art of Fusion'.
"You see, I am like a cat. You throw it out the window and it lands on its feet. Even if at one point I am falling upside down, I recover. I am such a lucky man!"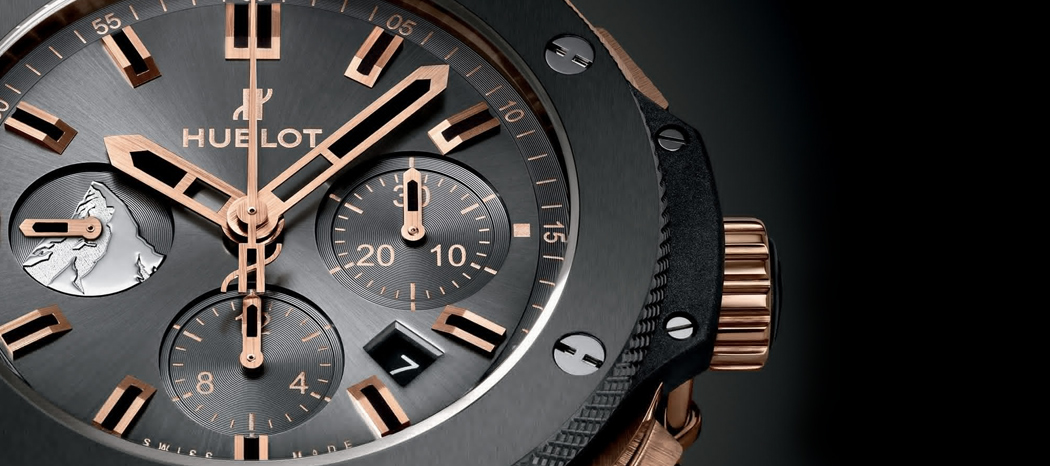 This was Jean-Claude Biver just a few months after he launched the very first Big Bang timepiece. Biver's roaring entrance as the new CEO of a brand like Hublot made people crazy. His rivals rejoiced as they deemed this to be the end for the man who was once considered a titan in the industry. For Hublot was a brand best known for gold battery-powered timepieces with black rubber straps. The cry was in unison, with watch enthusiasts all over the world asking "Why Hublot?'
"It is a very clean brand with a clear, identifiable product. The overall concept, rubber, was never betrayed."
Jean-Claude Biver has always been driven by his passion and love for his craft. His fascination with watches is what led to his glorious multi-decade career. The case with Hublot was no different. Biver's analogy of Hublot and the reason for him joining a minor league watch brand was as colourful as his personality. He stated that Hublot was a clean brand. Its original 'metal on rubber' idea was never betrayed. For him to help this brand recover was the simplest of tasks as according to him Hublot was a brand that was asleep and all he had to do was give it a little shake. And a little shake he did give.
The problem with Hublot was that it lacked a second act. In an industry like the Swiss Haute Horlogerie, it is crucial for a brand to have a follow up to continue on its success. In the case of Hublot, once the world got accustomed to the gold and rubber combination, its sales cooled off drastically. About 24 years later, Hublot was losing approximately USD 2.5 million annually and sold just about 13,000 watches (in 2004.)
When Biver took over Hublot, he was already 56, an age at which most people would start looking forward to retirement. But Jean-Claude Biver is not most people. Carlo Crocco, on the other hand, never wanted to sell his company. He wanted to own it but at the same time, he needed someone to run it for him. He offered Biver a seat at the four-person board of directors, a 20 per cent stake in the company shares, the post of CEO, and total control over operations. Seems like an offer he could not refuse.
Biver carefully studied Hublot for three months. In his own words, "I listened, I looked, I learned." It did not take him a lot of time to figure out what Carlo Crocco's true contribution to Hublot had been. Instead of the 'rubber' that the brand had been shoving at customers, the watchmaker's true USP was fusion. The aforementioned people even got into a heat conversation once over the same topic with Biver advocating for 'fusion'.
The Big Bang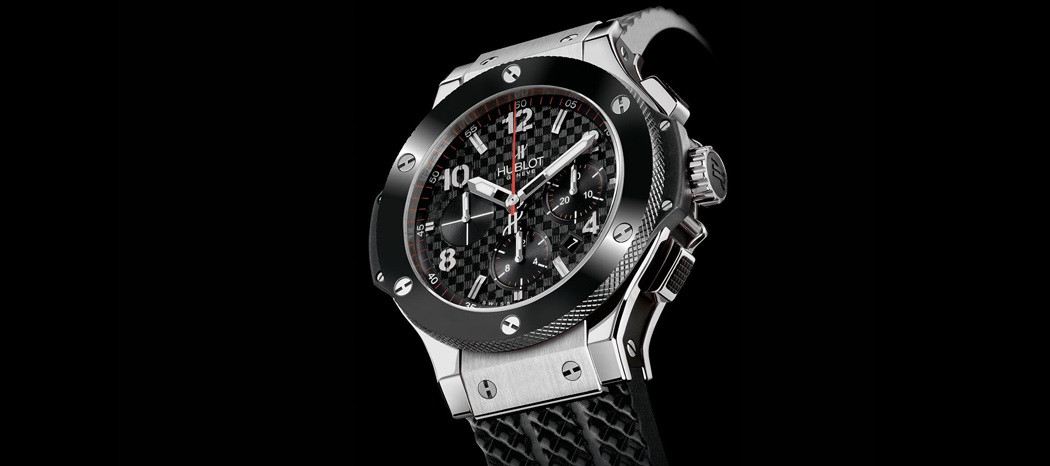 The Big Bang debuted at the 2005 Baselworld flaunting Biver's conceptualization of the 'Art of Fusion'. The watch stood at 44.5 mm with a gold/steel case, a ceramic bezel, 6 titanium H-shaped screws, carbon dial, tungsten rotor, Kevlar lug disks, and lastly, a black rubber strap.
The Big Bang was an instant hit with watch critics as well as watch enthusiasts. The watch successfully materialized the concept of fusion. Not only that but it also proved once again the sheer genius that Biver is.
In 2018, Biver decided to step down from the podium and let go off of his position as the head of the LVMH watch division which included brands such as Hublot, TAG Heuer, and Zenith and open the gateways for his successor Stephane Bianchi. Biver was never a person who was known to be tight-lipped. And now, as the Chairman of the LVMH watch division, he has even greater freedom to share his take on the watch industry.
Principles To Live By Jean-Claude Biver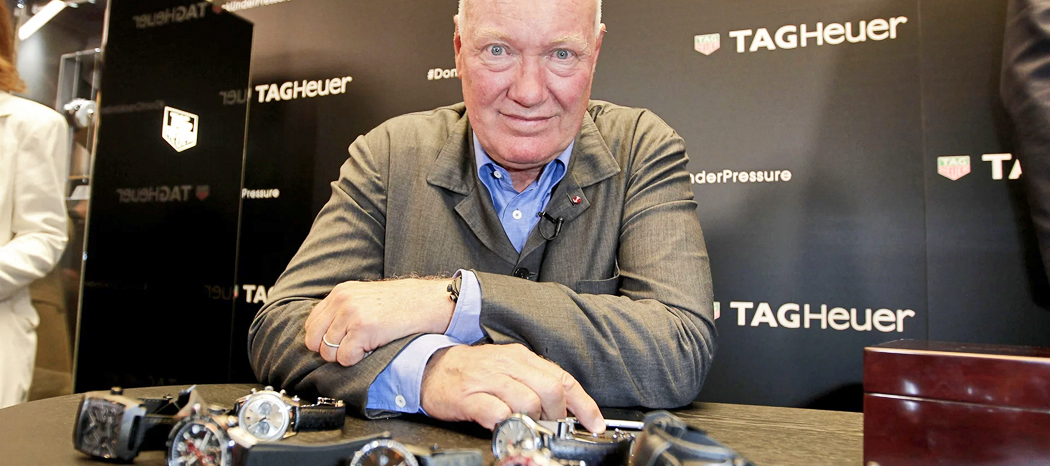 Privilege is a duty
Sharing is key
Being obsessed with an idea
Being passionate about something
As a man of his stature, it is no surprise that Jean-Claude Biver lives by a code, a set of principles that governs the way he lives. The first principle, as he says, is that privilege is a duty. Being born in a well-off family and having a good education is obviously something that people yearn for. But then these are things that we seldom have control over. Jean-Claude Biver acknowledges this in a personal interview and states that privilege is a responsibility that calls upon you to give back. A very noble school of thought indeed. The next principle goes on to state that sharing is the key. Essentially a continuation of the first one, the second principle expands on the territory of sharing resources, ideas, doubts, sorrow, happiness, successes, and even failures. The third principle doesn't have to do much with others as it has to do with one's self. It is about becoming thoroughly obsessed with an idea. Growing a passion deep enough that one becomes completely and utterly submerged into it. Lastly, the fourth and final principle revolves around the idea of being passionate about what you love. The philosophy behind it is quite simple. If you love doing something, you don't have to work a single day in your life.
As mentioned earlier, the list of superlatives just doesn't seem to end when it comes to him. He is a watch creator, a watch enthusiast, and a watch visionary. Everything about this man screams watches. Well, spending about half of one's lifetime in an industry would do that. That is Jean Claude Biver for you.
Jean-Claude Biver has been a fierce leader in the watchmaking industry. Not only that, but the role he has played transforming the fabric of Swiss Haute Horlogerie is unrivalled, to say the least. Through his journey from Audemars Piguet to Blancpain to Omega and to finally Hublot and TAG Heuer, Biver is by far the most complex as well as a dominant figure in modern watchmaking. He might have been a little relentless and harsh in his approach at times but his actions were always driven by his passion and love for watches. His vision for the business engendered nothing but loyalty to the art of watchmaking itself.