Jet, Set, Go! There's something magical and ethereal about the space, that has inspired and pushed luxury brands to translate that magic into something tangible. The 1960s saw a rush to space, with Russian and American space companies vying for that prestige, and the whole world was swept along for that ride!
Apart from the ancillary industries that supported these missions, a quiet yet very important aspect was handled by the luxury watch brands. Time-keeping in adverse conditions requires precision and craftsmanship. Several brands such as Omega, Strela, and Breitling rushed to get their watches approved by NASA for duty.
However, the honour of the first Swiss watch to go into space goes to Breitling! In 1962, Scott Carpenter donned the Breitling Navitimer when he went into orbit.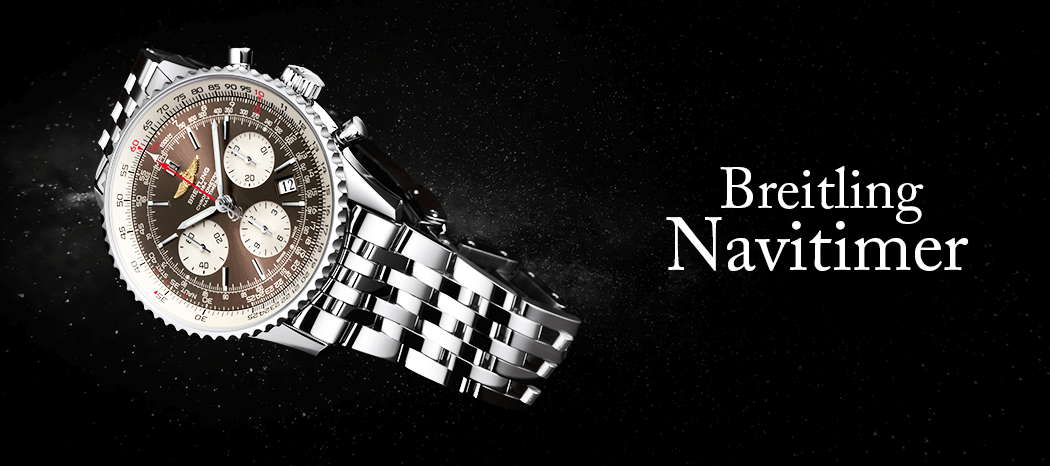 Launched in 1952, the Breitling Navitimer was designed keeping flight in mind, with its chronograph and integrated flight computer. During the 1950s, it gained a lot of popularity among pilots, driven by the fact that Breitling continued to be the official supplier of all board instruments for major aircraft companies. The first Navitimer 806 became the official watch of the Aircraft Owners and Pilots Association.
Originally powered by the famous Valjoux 72 movement, there were subsequent iterations down the line, ending up the in-house Breitling 01 caliber. Its iconic dial is busy yet clean so that the share of information is effortless. With three registers, it is enhanced by its slide rule – which you can multiply, divide, measure average speed, productivity rate, calculate currency conversions, gas consumption, ground speed, miles per minute, rate of climb, rate of descent,  among others – phew! Moreover, using the bezel and the position of the sun in the sky, it can even be used as a compass. No wonder it's a must-have for all pilots!
The Breitling Navitimer was made even more popular due to its complex movement and that was a marker of its distinction through the years. For it's 60th anniversary in 2012, Breitling launched a 500-piece limited edition. Featuring a blue sky dial, in-house movement and its iconic pilot stainless steel bracelet.