When it comes to innovation, it is truly scarce in today's world. That is exactly why it is valued much. This is especially true when we talk about the watchmaking industry. The most widely accepted and normalised mechanism, the Lever Escapement, was invented in the late 1700s. Can you believe that? The only escapement that is industrially produced on a mass scale other than the Swiss Lever Escapement is the Co-axial Escapement.
Popular Myths About Omega's Coveted Co-Axial Escapement
This blog will be dedicated to busting some of the myths that shroud the mysterious and much talked about Co-Axial Escapement from Omega.
Popular Myth 1 – The Co-Axial Escapement Increases Accuracy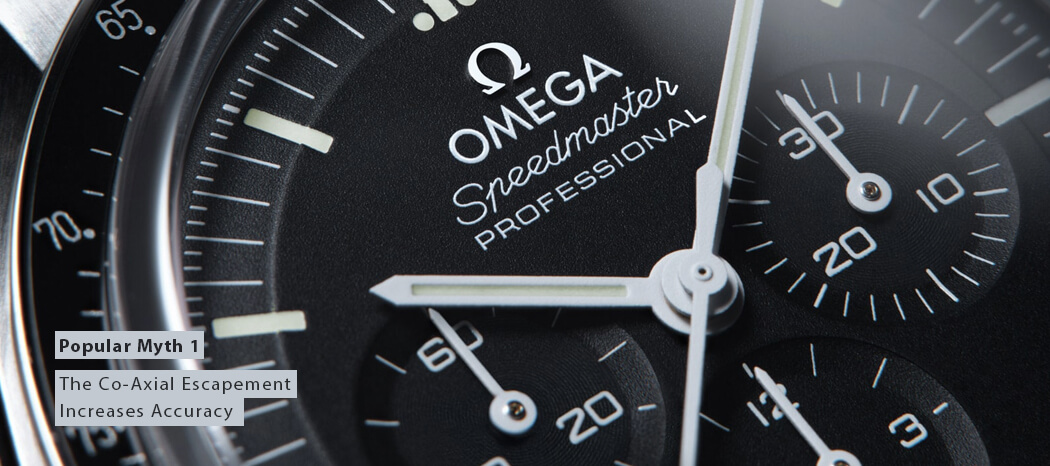 No, the co-axial escapement does not do that. When compared to the anchor escapement which most of the Swiss manufacturers already use, the co-axial escapement is known for the reduction in friction between the escape wheels it provides. This, in turn, causes a decreased consumption of lubricating oil eventually leading to fewer routine maintenance check-ups.
Popular Myth 2 – Omega Created The Co-Axial Escapement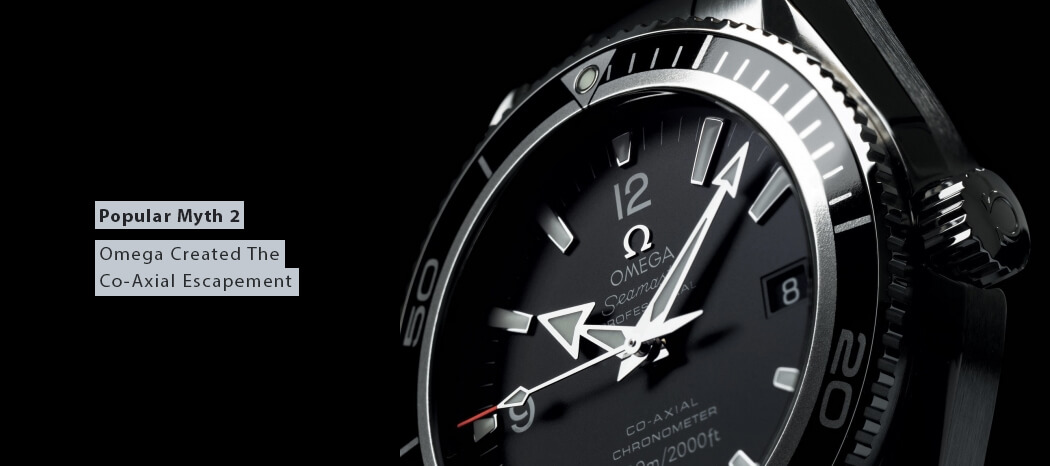 When the co-axial escapement was invented by George Daniels in the 1970s, he was still a freelancer working independently. It was not until 1999, when Omega effectively implemented the co-axial escapement in the caliber 2500. Omega did recognize the true value of the co-axial system but it still cannot claim to have invented it. That credit belongs to George Daniels.
Popular Myth 3 – Omega Owns The Copyright to the Co-Axial Escapement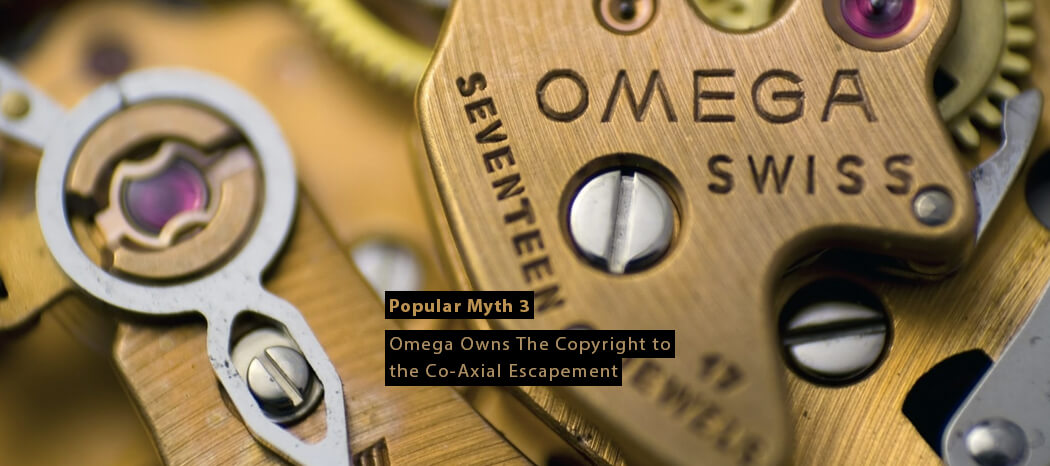 That's not true anymore. The patent has expired and any watchmaker can use it in their watches.
Popular Myth 4 – The Master Co-Axial Escapement Offers Protection From Magnetic Fields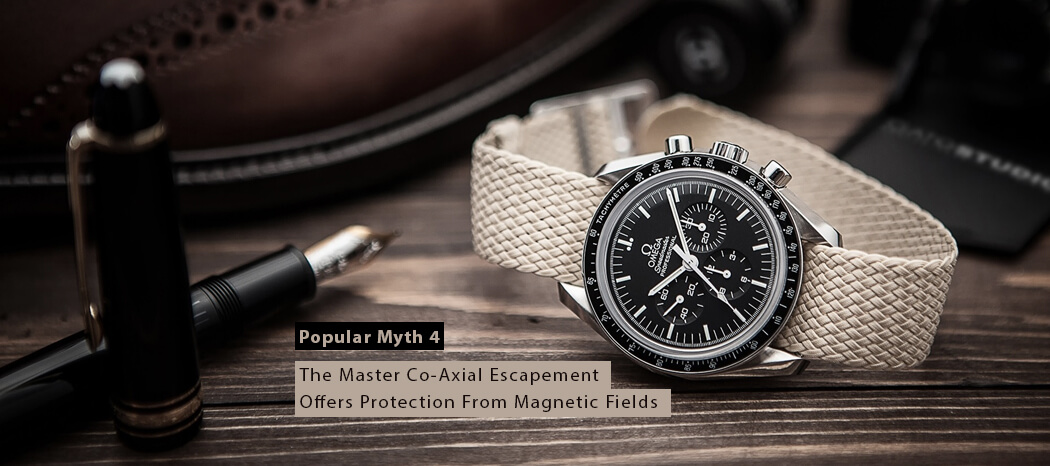 There is no correlation between the co-axial escapement and the protection from magnetic fields of up to 15,000 gausses. The two are always associated with each other because Omega offers the 15,000 gausses series only with the master co-axial escapement ensemble.
Popular Myth 5 – The Co-Axial Escapement Is Better Than The Anchor Escapement
Since the co-axial escapement requires an additional escape wheel, it is natural that it is more complicated in terms of built when compared to the rather traditional anchor escapement. You see, the co-axial escapement is much more complicated and hence it is different. But to say that it is better from a functional standpoint would not be completely true.
In the watchmaking world, mechanisms are willfully kept simple. This is because the more complicated they get, the higher the chances of some sort of an issue. However, over time, Omega's co-axial escapement has become more and more dependable.