When we look at it, watchmaking is not just the creation of a functional piece. It's a complex blend of history and futurism, art and science, inspiration and innovation. Luxury watches are not just revered for their pedigree but for the almost impossible feats that they are able to command…a labour of love, through and through.
When it comes to improbable feats, there's nothing as long-lasting as man's fascination with the awe-inspiring infinite space. Since the dawn of time, mankind's aim has to look above and beyond earth and the past few decades have consistently proven how we can. The most iconic one, of course, was walking on the moon!
In 1969, astronaut Buzz Aldrin was wearing the Omega Speedmaster when he became the second man to walk on the moon. An amazing part of history, now forever cherished! However, the Omega Speedmaster was not just used for its looks and time-telling abilities. It had passed through rigorous tests to ensure that it works in the skies and space effortlessly!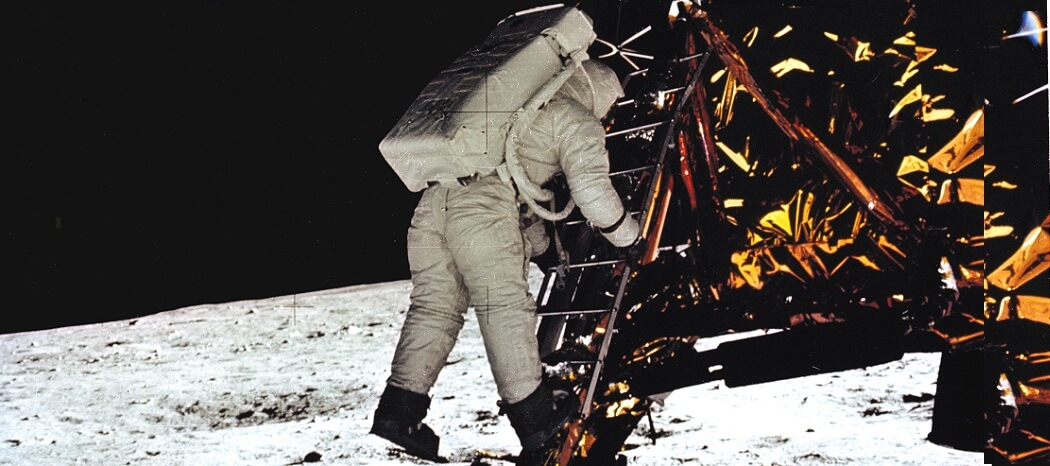 The basic machinery behind this watch is the chromograph. First used for artillery in battle, it soon became indispensable for pilots and race car drivers as it performed well under pressure. Along with this, it was tested for extreme conditions such as heat, cold, humidity, shock, oxygen, low pressure and high pressure to ensure that the Omega Speedmaster was impregnable.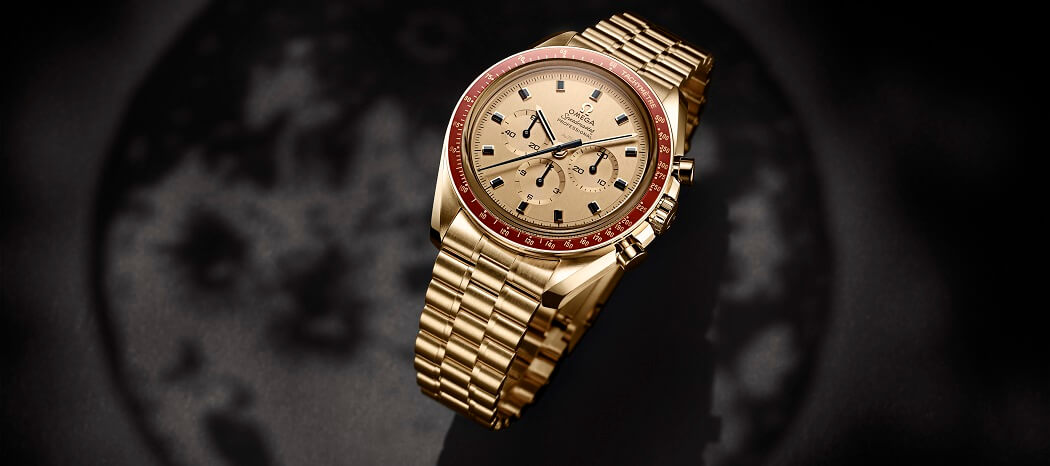 The Speedmaster was first used by NASA's Gemini Program for their space walk – its efficacy prompted NASA to issue it to more and more astronauts. For the Apollo 11 mission, Neil Armstrong kept his Omega behind as back up, whilst Buzz Aldrin strapped it on.
As he said back then, "It was optional to wear while we were walking on the surface of the Moon … few things are less necessary when walking around on the Moon than knowing what time it is in Houston, Texas. Nonetheless, being a watch guy, I decided to strap the Speedmaster onto my right wrist around the outside of my bulky spacesuit"
And history was made.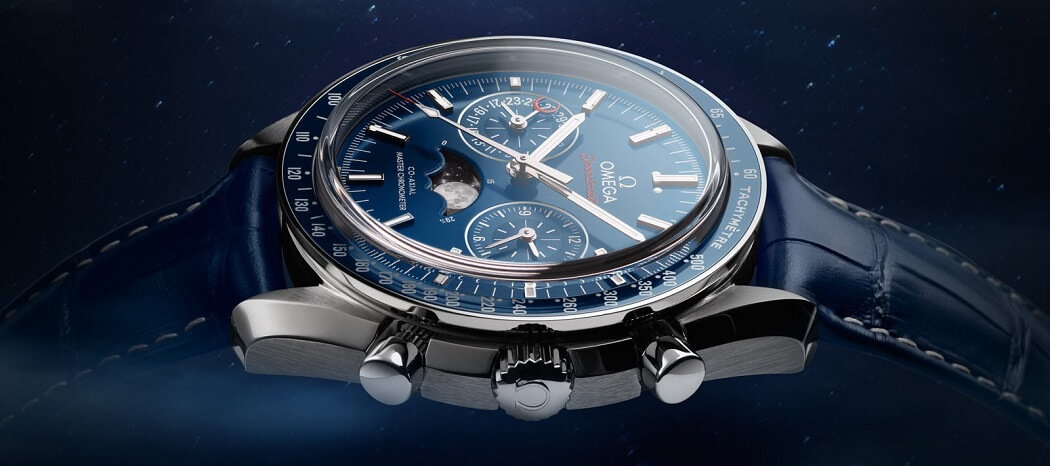 Today, the Omega Speedmaster remains as one of the most coveted watches! With its impeccable legacy, workings and design, it's a modern storytale come to life.