When Audemars Piguet releases watches, the whole world stops doing whatever is going on and it observes carefully. Such is the authority and grandiose of the Swiss horologist. The Swiss watch crafter is a maestro in the field of Haute Horlogerie and it comes as no surprise that whatever it does makes headlines. Quite recently, the brand unleashed a bunch of novelties in the market and, needless to say, that is all watch enthusiasts can talk about.
Let's check them out.
Royal Oak 34 mm in Black Ceramic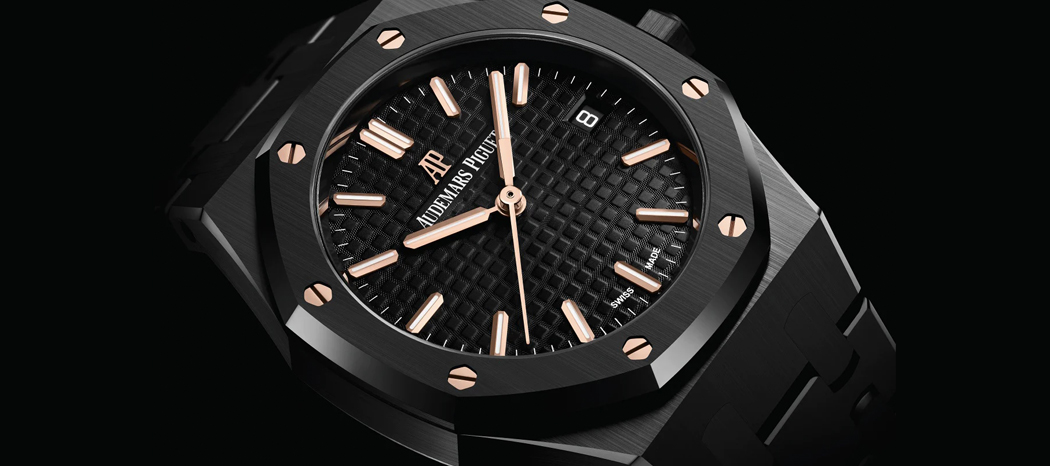 Audemars Piguet is a heavy-duty watchmaker, both in terms of class and style. The all-new Audemars Piguet Royal Oak 34 mm proves exactly that. Those who are familiar with luxury watchmaking are well aware that ceramic is notorious when it comes to making watches. Audemars Piguet, however, thinks otherwise. The Swiss watchmaker made it happen and it did a fantastic job. The all-black-everything aesthetic is difficult to achieve and even tougher to get just right.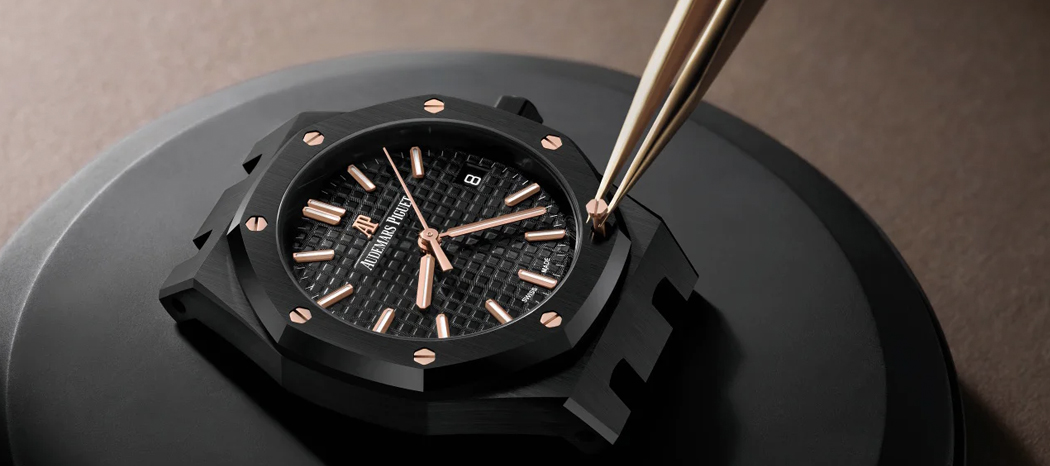 The release is highly welcome and since it is finally here, watch enthusiasts are more than excited. The overall structure and design are traditional and the brand has kept the conventional Royal Oak blueprint intact. The watch comes with an octagonal bezel, a black "Grande Tapisserie" dial, and of course, the iconic Royal Oak bracelet. The difference is that all of it is in ceramic. All-black watches are really fascinating and intriguing all clubbed into one, and the new Royal Oak 34 mm in Black Ceramic fits the picture just perfectly.
Audemars Piguet Royal Oak Double Balance Wheel Open Worked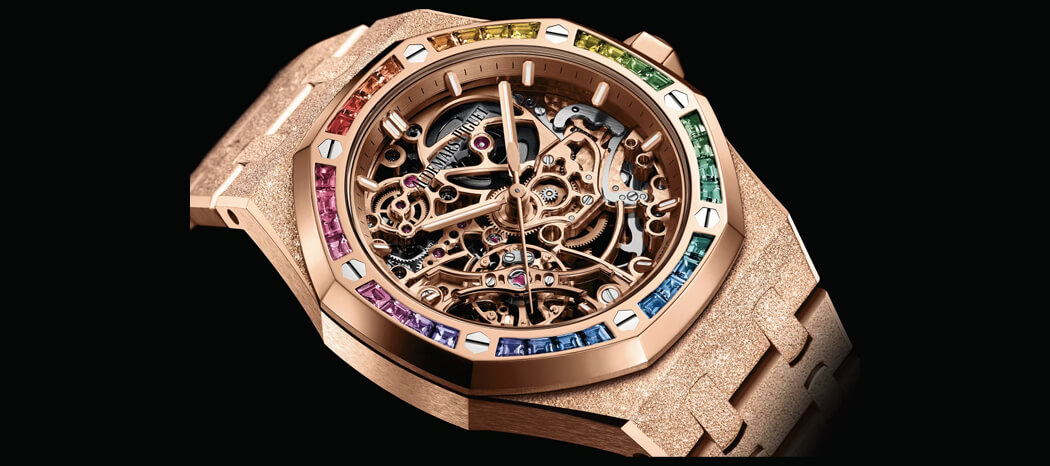 Well, meet the latest rainbow Royal Oak. Well, actually, there are three. Three different precious metal configurations of yellow gold, pink gold, and last but not least, white gold. Each watch comes with rainbow diamond bezels. There are two size options in this launch – a 41 mm case and 37 mm case.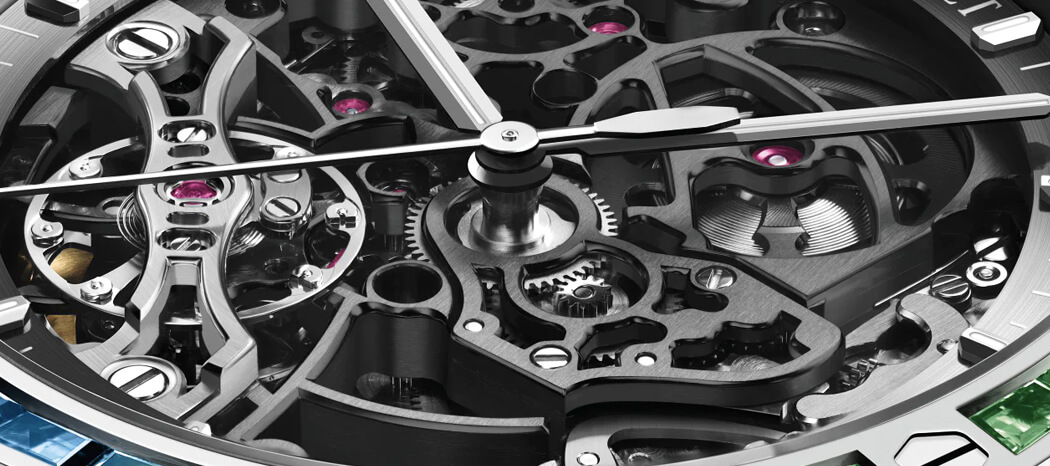 Audemars Piguet has named this the new rainbow bezel. It's set with 12 different types of multi-colored gems. They are as follows – Ruby, tsavorite, emerald, topaz, tanzanite, amethyst, and a plethora of multi–colored sapphires.
Audemars Piguet Royal Oak Frosted Gold 34 mm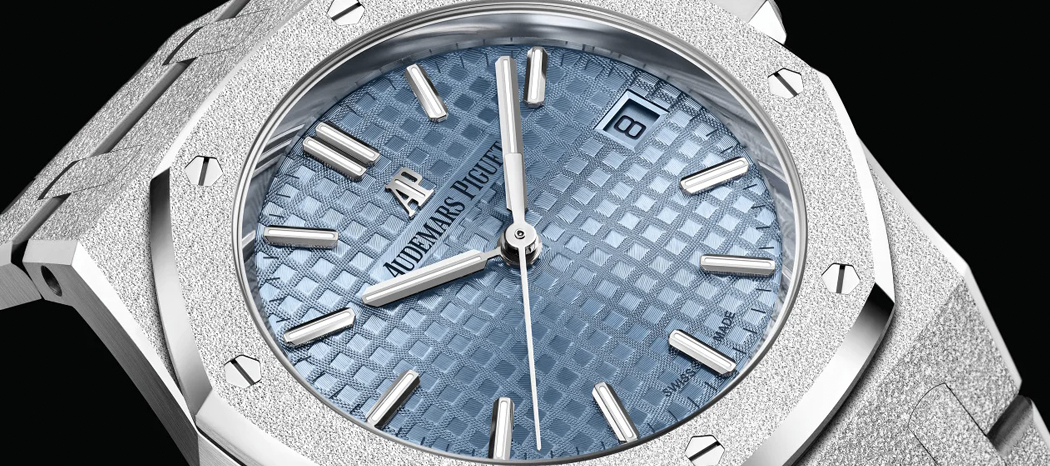 The third in the list is the Royal Oak Frosted Gold, just a little icier than usual. The all-new Royal Oak Frosted Gold reference is being made available in a 34 mm case size, similar to the ceramic model.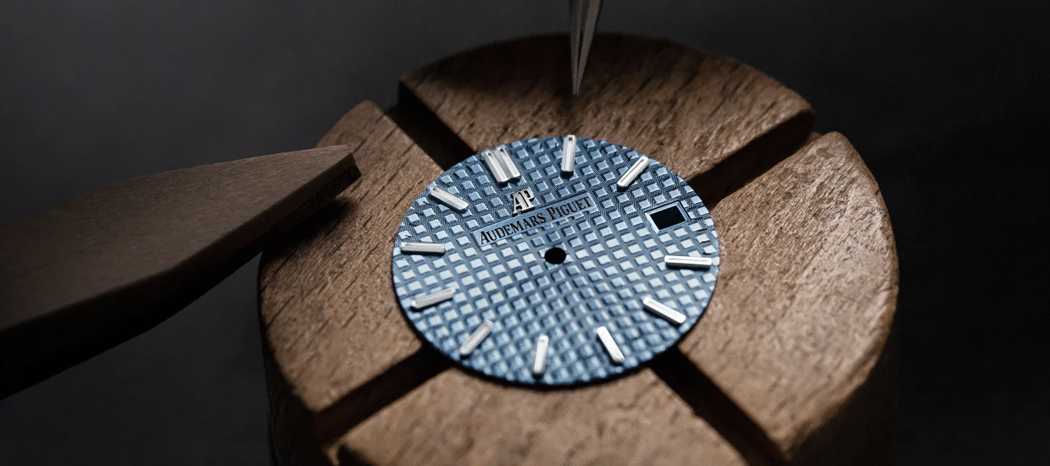 Another new element along with the watch itself, is the dial. Presented in Audemars Piguet's newly introduced light blue PVD-coated dial, comes the ever-classic "Grande Tapisserie" pattern, a signature Royal Oak design element.
The watch comes powered by the automatic Calibre 5800, offering up to 50 hours of power reserve.